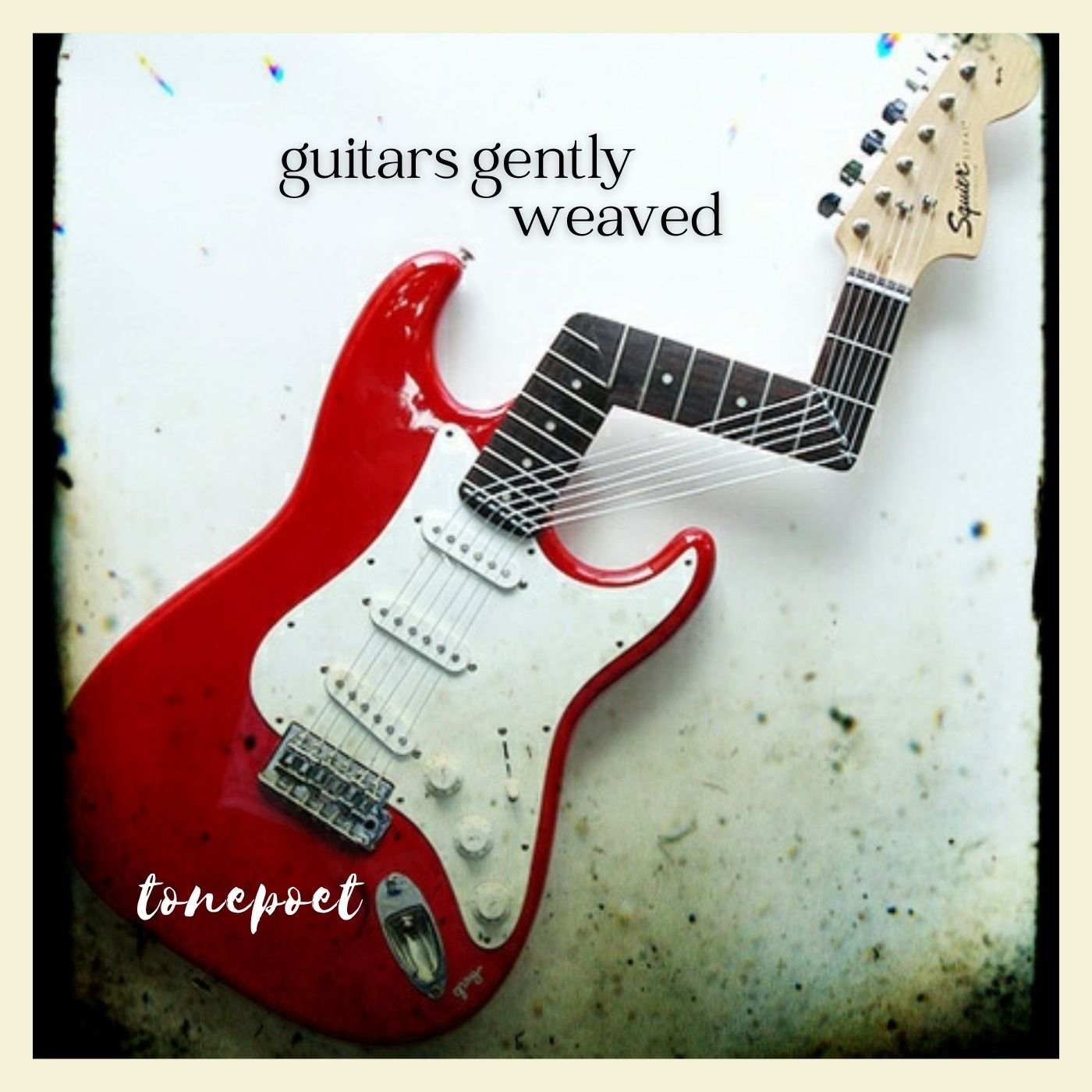 I'm doing something out of the ordinary this time. This mix I actually did quite a while ago, it was probably the 3rd or so one that I did (although I made a couple of revisions). The mix is a bit shorter than others that I've done, but I had to find things from the artists that didn't completely melt one's face (sorry Yngwie!). I had some other artists on this in the initial phases (like Mr. Malmsteen, and some Nuno Bettencourt), but didn't want it to be a lot of notes or seem a bit shred-licious. I still wanted to make it pretty chill. That was a challenge. I'm a professional guitarist by trade. I've traveled and performed in 49 states (no Hawaii yet), and over 20 countries, all in the name of playing guitar. It has gotten me everywhere that I am, and the journey is not over. So it was a matter of time for me to put something like this out. I love guitar, and guitarists, and obsess over new gear, and a lot of volume. I really love ambient music because it is something that I don't do, and it's very calming and minimal. I suppose that I'm a bit envious that the really great ambient artists create a very dramatic feeling with so little.
I

opened up with the amazing Jeff Beck. He was a huge influence to me getting into playing a more fusion approach with the Blow By Blow and Wired albums. I still wear them out and pick the notes apart. His Live At Ronnie Scott's DVD is a mind blower!
I

f you've seen the movie Superbad or The 40 Year Old Virgin, you've heard the music of Lyle Workman. He also played for many years with Beck (not Jeff). He also toured a bit with Sting. The guy has heavy credits as a studio musician.
T

he Dream Theater tune The Count Of Tuscany was the one that initially made me think that it would be neat to do a mix of stuff from sources that aren't ambient at all. My wife and I love them, and we actually saw them play live a few years ago (I think my wife was the only woman at the show! Ha!). Putting in Xanadu from Rush is also a no-brainer. I love the prog (going to see Symphony X in Baltimore in September, google them, they are pretty heavy!).
C

arl Verheyen is another really heavy player with an amazing amount of studio credit and chops. I actually had a lesson with him while on tour through California in 2008. He blew my mind, no doubt. I'm still working on what he showed me.
D

avid Gilmour (of Pink Floyd) invented ambient stoner rock, and absolutely deserved a few spots in this mix.
T

here's just something about British guitarists, and Jimmy Page is one of the best. Honestly, I only set out to learn Stairway To Heaven, and nothing more. But that planted the seed that set my life in motion for what I do now (by mistake?). Every next song I heard from Led Zeppelin was the best thing I heard in my life, and Jimmy's guitar army still amazes me.
W

ell, I enjoyed making this mix (of course). I probably won't do another like this, I don't think. Enjoy!
T

urn on, tune in, rock out, THEN sleep...